An Exhibit by the National Health Sciences Consortium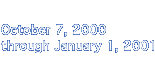 Visit the NHSC Women's Health Project for further exhibition information, including national tour dates, interactive exhibits, links, and teacher resources.


The Changing Face of Women's Health is a groundbreaking show that demystifies the science of women's health and interprets the latest medical research to help women make informed decisions about their health. "This is the first major exhibition to focus exclusively on women's health," says Exploratorium project manager Alice Krasinski. "It tracks how scientific thought has evolved to recognize that women are physiologically different from men."
The exhibition offers something for everyone, from teenage girls struggling with poor body image to men hoping to learn more about the women in their life. A lively mix of interactive and multimedia exhibits, cultural artifacts, and special events helps visitors explore the history of women's health through the lens of biology, culture, society, and lifestyle, and discover just how far science has come in understanding the female body.