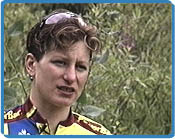 Ruthie Matthes is a five-time Cross-Country World Championship Medalist. Ruthie is the 1996 U.S. Women's Cross-Country Champion on the NORBA (National Off-Road Bicycle Association) circuit and currently leading in 1997. Ruthie says, "Get off your computer and ride!"
One of Ruthie's' sponsors is PowerBar, who helped make her appearance possible.

More Informaton:

wikipedia - Get more information about Ruthie Matthes.

Ruthie Matthes - Ruthie Matthes's bio at USA Cycling.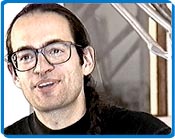 Paolo Salvagione has been building frames since his 18th birthday. He's built prototype bikes for everyone from Bianchi to Gary Fisher. After a year in Indonesia setting up a bicycle factory and time in Italy teaching Titanium 101 he returned to found his own company, Swift Cycles. He now turns out meticulously crafted, custom framesets for a select few. He calls it a bicycle built for one .


More Informaton:

Where do you want to ride today? Swift Cycles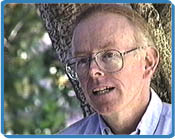 Paul Doherty is the Co-director of the Exploratorium Teacher Institue, which introduces and encourages inquiry-based science teaching. Paul holds a PhD in physics from MIT. In addition, Paul is an avid cyclist and has commuted to work by bicycle for over twenty years.


More information: