Art as a Way of Knowing , a conference organized by the Exploratorium and sponsored by the National Science Foundation , took place on March 3 & 4, 2011, in San Francisco. The conference brought together an international group of artists, scientists, museum curators, writers, educators, and other cross-pollinators to explore and discuss the role of aesthetic inquiry in public interdisciplinary learning environments.
Art as a Way of Knowing examined historical precedents, explored the nature of learning through the arts, and profiled compelling contemporary models for the arts in interdisciplinary contexts.
Founded in 1969 by physicist Frank Oppenheimer, the Exploratorium, a museum of art, science, and human perception, arose as a novel marriage between a science laboratory and a public museum. Since the Exploratorium's founding, art has played a central role in shaping this hybrid approach.
---
Introduction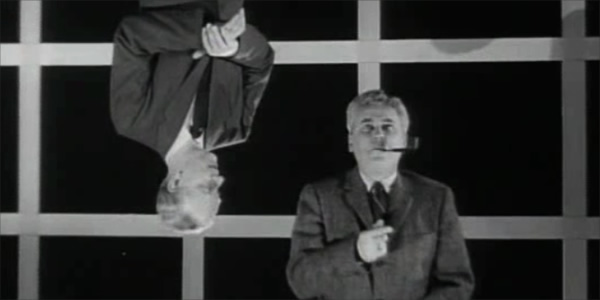 After remarks by Exploratorium Director Dennis Bartels and conference organizer Marina McDougall, writer Lawrence Weschler presented a talk exploring art and science as parallel and divergent ways of knowing.
---
Art and Becoming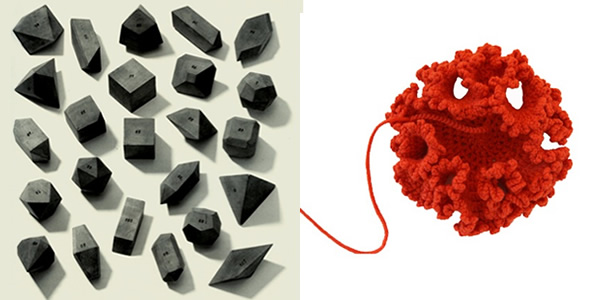 This session on art and cognition presented academic research and public projects that explore how human perception and creativity contribute to our achieving a wholeness and depth in learning. A series of gerunds—figuring, making, enacting, transforming—underlay presentations on making, perception, embodied learning, poetics, and imagination, and helped us to explore how art forms us both as its makers and subjects. The session also explored how art can deepen the public's ability to appreciate science and further cultural understanding. Talks were presented by Edith Ackermann, Alva Noë, Simon Penny, and Margaret Wertheim. George Hein served as the discussant.
---
Cultural Context: A Nonlinear History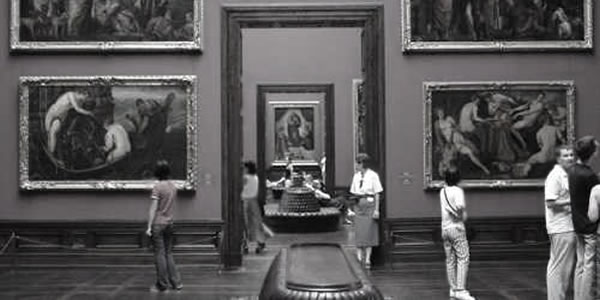 This session explored the rich, greatly undocumented histories of art, education, and science that converged to shape the post–World War II science museum. A look at both known and little-known histories showed how aesthetic and cultural values of the time informed what would become the interactive science museum, its offshoots, and many parallel projects. Talks were presented by Rob Semper, Jeannette Redensek, Dominic Willsdon, Casey Reas, and Jeff Kelly. Adi Shamir was the discussant.
---
Program Design: Learning Cultures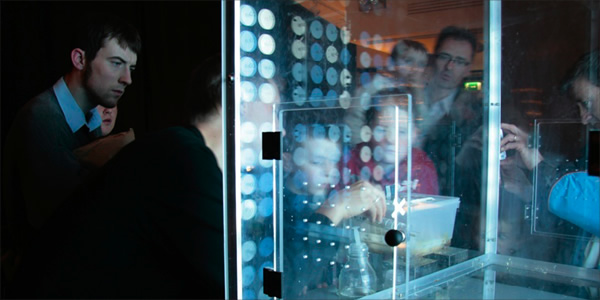 To initiate later discussions on program design, we began by exploring two unique hybrid learning cultures and how they arose in response to historical, social, political, and cultural contexts to generate rich seedbeds for the arts. Peter Richards and Michael John Gorman presented.
---
Program Design: People and Practice
Six sessions were organized to explore case studies showing how artists shape pedagogies, exhibition methodologies, and the public appeal of museums. Many speakers presented new programs, projects, and forums that serve as exemplars to inform the vision of cross-disciplinary learning through arts in the twenty-first century. These sessions presented compelling ways in which artists continue to innovate.
In the Lab: Cross-Pollinators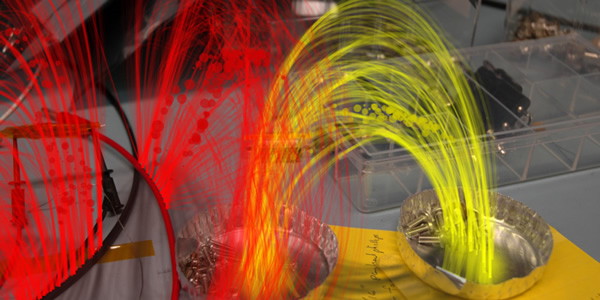 In this discussion, we explored the dynamics that are set in motion and the interesting results that ensue when artists step into the environment of science and technology laboratories. What unique perspectives or ways of seeing and understanding do artists bring to the context of the research lab? And how, over the years, has the governmental, academic, or corporate research lab been hybridized with museum and gallery environments to reinvent and enliven public space? Moderated by Roger Malina, this session included presentations by Amanda McDonald Crowley, Rob La Frenais, Ruth Jarman and Joe Gerhardt (Semiconductor), Ariane Koek, Michael Naimark, Stephen Nowlin, and Philip Ross.
---
Learning without Knowing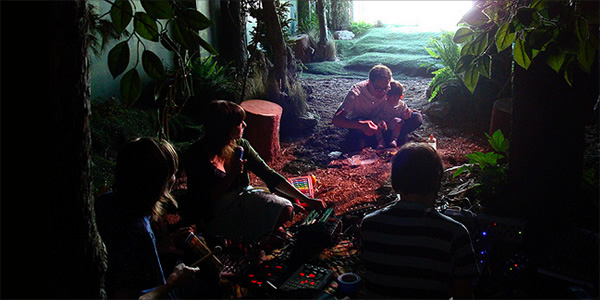 What pedagogies, learning environments, or situations further our commitment to working with artists or through aesthetic points of departure? In this session, we examined the compelling work of artists who have transformed storefront environments into lively public classrooms. These experimental spaces serve as interesting models for creative environments that offer easy access to the public and that generate enthusiasm and participation in a wide range of experiences. Mark Allen, Sean Dockray, and Adam Lerner gave presentations, which were followed by a group discussion.
---
Art as a Way of Knowing in School Settings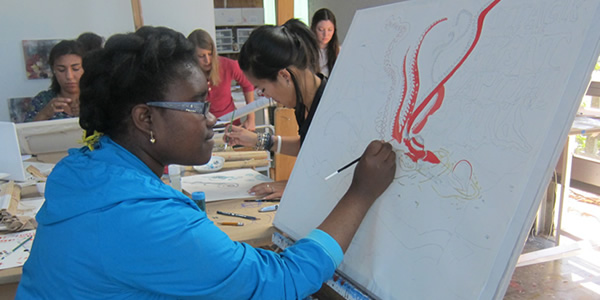 In this session, short presentations about well-established and exemplary practices in school settings (kindergarten through twelfth grade) sparked small-group discussions about how artistic inquiries can enrich learning experiences, including in institutional contexts challenged by sometimes constrained ways of conceptualizing learning and assessment. What are we learning about art as a way of knowing in the formal educational context, and how can this inform work in the informal context? Introduced by Bronwyn Bevan, the session included presentations by Madeleine Holzer, Mildred Howard and Lynn Rankin, Steve Seidel, and Stephen Thomas. Nick Michelli served as the discussant.
---
Making as Thinking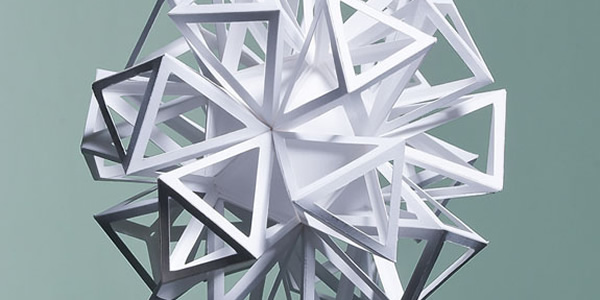 For a vast number of people—many artists included—making constitutes a form of inquiry. In recent years, maker culture has struck a chord among a vast populace. This has led to a proliferation of fairs, festivals, workshops, and new kinds of public learning environments. In this session, we explored the deep connections between thinking and making, and the rich potential for activating new forms of public learning. Margaret Wertheim moderated this session, which included presentations by Tim Hunkin, Matt Shlian, and Gever Tulley.
---
In the Field: Nondisciplinary Research in Landscape and Culture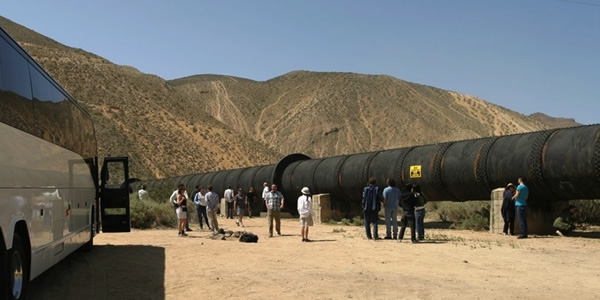 Attempts to understand the complex relationship between people and the landscape has led to the creation of new institutional structures that work beyond established "interdisciplinary" approaches. In this session, we looked at the work of creatively led organizations that attempt to provoke the public to engage in new ways of seeing. Andrea Grover moderated this session, which included presentations by Matthew Coolidge, Geoff Manaugh, Susan Schwartzenberg, and Rosten Woo.
---
Knowing and Showing: Evidence and Method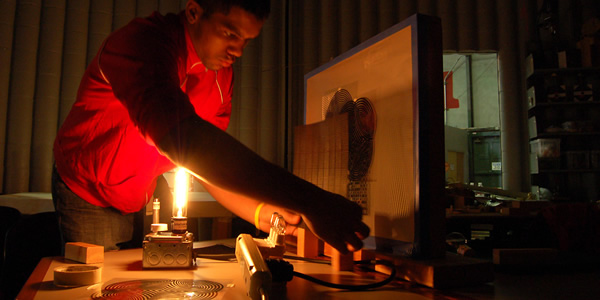 In the complex landscape of American education, teachers must prove the value of integrating the arts into their teaching. This session explored compelling ways that have been developed to provide evidence of learning through the arts. Participants worked with video examples of children learning in three different settings, addressing the questions of how we know (evidence) and how we show (methods of representation), and considering how the arts can powerfully expand—and also reveal—children's capacities to engage with the natural and social worlds. Bronwyn Bevan moderated the session, and presentations were made by George Forman, Karen Wilkinson, and Dennie Palmer Wolf. Steve Seidel served as discussant.
---
Operation Paydirt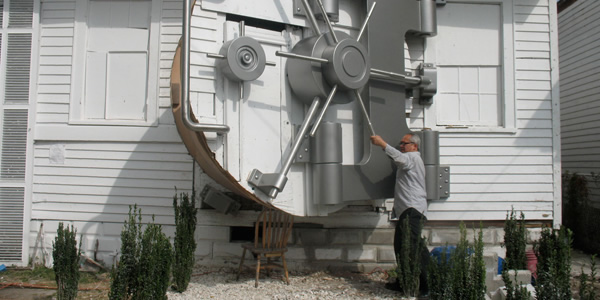 Community-based art can serve as a powerful means of galvanizing public attention to address complex social problems. Artist Mel Chin gave a performance, an update of his Operation Paydirt/Fundred Dollar Bill project, that exemplified art as a tool of social education and empowerment.
---
Exploratorium After Dark: While You Were Sleeping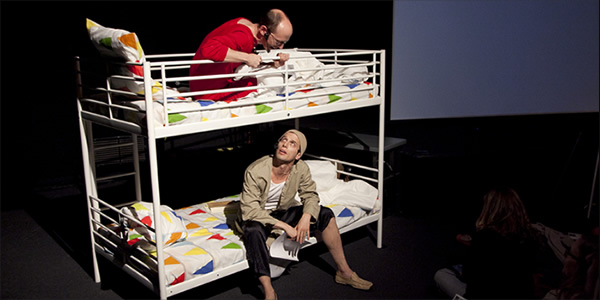 "The best way to see stars is to look a little to one side."
—James Schuyler
After Dark, the Exploratorium's evening program for adults, served as the public component of the Art as a Way of Knowing conference.
Based on the theme " While You Were Sleeping ," the evening's offerings employed the world of night and its metaphors to explore the gray area between knowing and not knowing.
While daytime proceedings dealt with the subject from a reasoned perspective, as night fell the conversation moved into the realm of the experiential with performances and installations marked by speculation, intuition, associative thinking, and the unconscious.
The evening featured this eclectic mix of events:
A film with live musical accompaniment by David Wilson of the Museum of Jurassic Technology in collaboration with Æ ("ash")
"The Dream of Reason," A Bunk Bed Conversation presented by Cabinet magazine with scholars Graham Burnett and Jeff Dolven
A museum-wide enactment of Allan Kaprow's Perfect Bed
Writer/Editor Andrew Leland on night blindness
Blackrain , a film with live sound mix by Semiconductor
A special, continuous performance of Eric Satie's Vexations
A humpback whale song composition created by independent curator Chris Fitzpatrick, composer Thomas Dimuzio, and NOAA cetacean acoustics expert Dave Mellinger
A night raga performed by acclaimed composer and musician Rita Sahai