What's at the museum?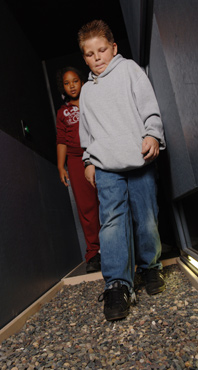 The Exploratorium is proud to present
Listen: Making Sense of Sound
, a new permanent collection of interactive, ears-on exhibits. Three years in development, these experiences help visitors focus on subtle and profound aspects of hearing, experiment with new ways of listening deeply and carefully, and think about how others hear the world. The new
Listen
area has been completely redesigned to create a place where visitors are immersed within a wide range of sounds without being overwhelmed by a cacophony of competing noises.

More about the exhibition