From 1977 until 2003, the Exploratorium published a quarterly magazine. The Exploratorium Magazine Online is a companion to selected issues of the print magazine , providing key articles and activities and including multimedia features.


The Exploratorium Magazine is generously sponsored by Bank of America Foundation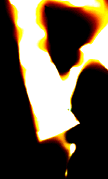 Order back issues of the print version of Exploratorium Magazine through the Exploratorium Store .

Email our editors with your comments and suggestions. Or, if you have problems viewing these pages, contact our web team .